Is your brand ready for a cookie-free world?
In last month's article, we touched upon the fact that Google will be phasing out the third-party cookies collected on their Chrome browser in 2022. In light of the impact this change will have on digital advertising, we've decided to dig deeper into what this means for the future of digital banner advertising.
For those of you who may feel compelled to scroll directly to the bottom of this post and read the takeaway, rest assured – this is not the end of the world for banner ads. Not even close. Plus, you can have your "cookie" and eat it too; the next generation of digital advertising still has a rosy future.
The difference between first-party and third-party cookies
Before we look ahead, let's begin with a quick primer on first- and third-party cookies, and what has compelled Google's change of heart on the information collected by the company's popular Chrome browser (which currently owns almost a 65% market share).
First-party cookies are codes that are generated and stored in your browser by default when visiting a website. It's why certain websites know your password without you having to sign in, and why you can return to an e-commerce site and still have items in your shopping cart even though you ended the original session.
Third-party cookies are tracking codes that are shared with a third party, such as an advertiser. This intelligence allows marketers to learn more about their site visitors' overall online behaviours: the websites they visit, purchases, personal interests and more. This is what informs those Google display ads that allow us to market products or services to a specific user.
As you can imagine, this does create privacy issues. After all, does your bank theoretically need to know that you're a big Toronto Raptors fan? No, and many companies and institutions were way out ahead of Google on this issue. Firefox and Safari have already phased out third-party cookies. You'll also have noticed that you now have to accept cookies when you visit certain sites, which is the result of legal rulings in the EU and some states in the US.
Earlier this year, Chetna Bindra, Google's Group Product Manager of User Trust and Privacy, offered insight into how the Chrome browser would protect privacy without significantly disrupting the digital ad ecosystem. "Federated Learning of Cohorts (FLoC) (has proposed) a new way for businesses to reach people with relevant content and ads by clustering large groups of people with similar interests. This approach effectively hides individuals "in the crowd" and uses on-device processing to keep a person's web history private on the browser."
This means that instead of web users being tracked by third-party cookies, Chrome will use your browser history and place you in a large "cohort" of other users with tastes and interests similar to your own. You're then grouped with thousands of other users with similar tastes and given an identifying code, which is shared with the websites you visit. This will, in turn, allow websites to run targeted digital ads optimized to certain cohorts, which is now being referred to as "interest-based advertising."
Reassuringly, Ms. Bindra offers that Google's "tests of FLoC to reach in-market and affinity Google Audiences show that advertisers can expect to see at least 95% of the conversions per dollar spent when compared to cookie-based advertising."
What does the future of digital advertising look like?
A move from behavioural advertising to contextual advertising Remember back when you used to read an actual, physical newspaper on a lazy Saturday morning at your kitchen table? In the travel section, you'd see a mass of travel ads; in the automotive section, you'd see ads for the latest deals on cars. That was contextual advertising, though less refined than where we can take things today digitally. It means that in the near future, if you're reading a blog article on the 2022 Lexus LQ, you're more likely to see a banner ad on the page for a luxury car than an ad for the bank you use online. From a user perspective, this feels way less creepy while being more organically relevant to your existing state of mind.
Putting a face to people-based marketing Interest-based advertising already has a track record of success. It's the platform Facebook uses for their digital ad strategy, displaying advertising that is based on an identifier related to the user, not the device. Because this method does not rely on third-party cookies to track user behaviour, Facebook provides advertising that meets consumers in the places and times when they are actually more open to engagement. Apple's recent iOS 14.5 update can now allow users to ask for greater privacy on Facebook, too, which means this whole user privacy matter will get even greater traction.
Don't forget the power of email We touched upon this in our last article but it bears repeating: email marketing works wonders when deployed strategically. Unlike digital banner ads and even traditional advertising, the users on your email marketing list have opted-in to receive your communications and marketing campaigns. They want to hear from you! You've already won the war for impressions. The next step is to create an email program that will keep on impressing.
The takeaway
The future of digital banner ads may seem a little intimidating right now, but we think this move to protect user privacy will make advertising friendlier. Keep in mind that cookies are a 25-year-old technology! It's time to move on and up your game digitally in new and innovative ways.
The ultimate goal of advertising, whatever the media, is to develop ideas that consumers want to spend time with. By focusing on making advertising less invasive and more relevant again, your consumers will identify the value in the content you are creating and welcome it as part of their digital lives.
Contact MHZ Design today to help you get ready for tomorrow's cookie-free world.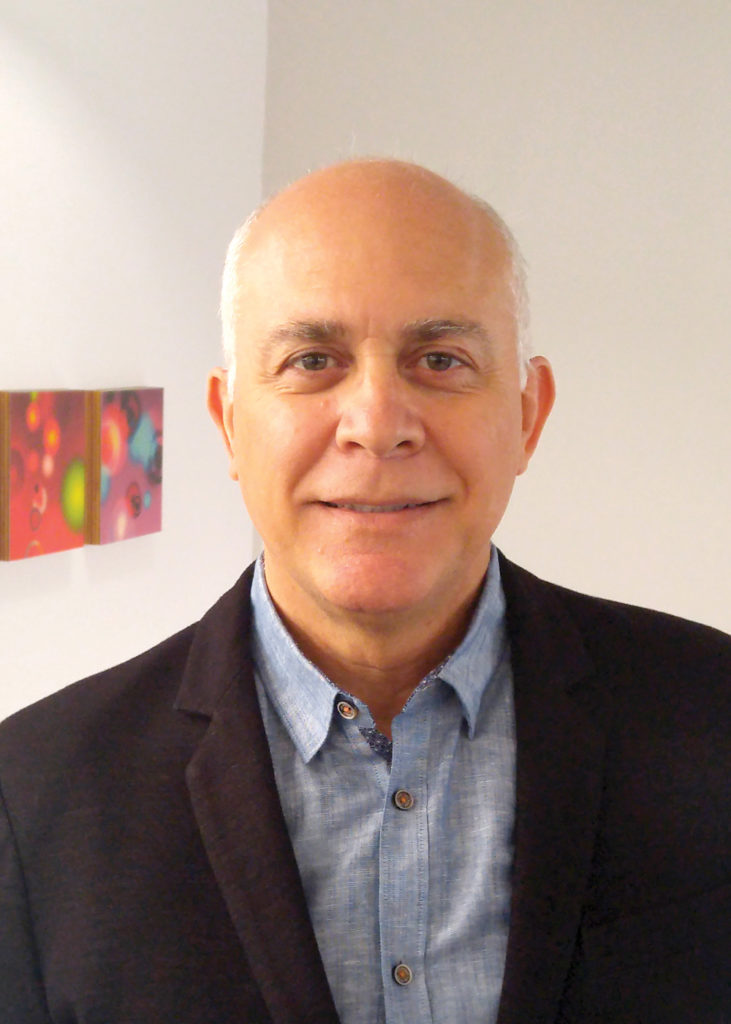 Angelo Perri is the founder and CEO of MHZ Design Communications, a customer engagement agency located in Toronto, Ontario, Canada. Connect on Linkedin.