Let's take a look at some of the good that's happening in 2021
With spring 2021 feeling eerily similar to spring 2020 in many ways, we could all use a bit of good news right now. Fortunately, we have not just one piece of good news to share but three.
The general theme behind all three good news items is that digital marketing just plain works. As we all know, screen-time has risen exponentially. We're in front of our computers working all day, focusing on tasks that include reading emails, performing internet searches, visiting websites, consulting subject matter experts in blog posts and checking in on social media to see what's trending. Then we take a break by pulling out our phone to read emails, search the web, check-in on social media… it's a never-ending cycle of digital media consumption. Which is why digital marketing has largely answered the "how" for the majority of MHz's clients over the past decade.
Good news item #1: Strategic SEO & SEM still work wonders
Search engine optimization (SEO) and search engine marketing (SEM) are old cogs in the digital marketer's toolbox. Because they've been around for so long and the top spots have been so heavily contested, an easy assumption to make is that it is extremely difficult and costly for new brands to stand out on search.
The good news is that great results are still possible with a strategic content marketing, SEO and SEM plan. We know because we've had recent successes ourselves. One of our clients in the logistics industry approached us to build a website with SEO. Their niche in logistics is a very competitive one; the type of category that generates page after page after page of Google search results. As hard as it may be to crack the top-ten in this vertical, we worked our SEO magic and today this company is usually the first or second search result.
SEM or Ad Words (PPC) campaigns can be just as effective. Another one of our clients is a manufacturing equipment supplier based in Mississauga which deals in a very specialized type of equipment. Our mission was to help raise their profile in the industry and build a lead funnel through a heavily targeted SEM strategy. Not long after launch, the campaign netted them a lead in the US that they were able to convert into a million-dollar piece of business. Since then, they've acquired more US-based clients and are now in the process of expanding operations into the US.
Good news item #2: Sustainability is heating up
Speaking of silver linings, the IBM Institute for Business Value (IBV) just released the results of a survey on the pandemic and sustainability, and the numbers have to inspire hope for Mother Earth. IBV surveyed over 14,000 adults globally from nine countries (including Canada) and, incredibly, 93% of respondents said the pandemic has affected their view on environmental sustainability. From a branding perspective, 54% of consumers said they are willing to pay a premium for brands that are sustainable and/or environmentally responsible. Incorporating sustainability into your brand offering is clearly a win-win: you have the potential to increase market share while making a positive contribution to the planet.
What do AB InBev, Coda-Cola, Colgate-Palmolive and Unilever all have in common? Aside from being among the world's biggest names in consumer packaged goods, they have also just announced a ground-breaking partnership in an initiative dubbed 100+ Accelerator. The purpose of 100+ Accelerator is to provide a business incubator platform that will accelerate the world's shift toward sustainable solutions. Originally launched by AB Inbev in 2018, the program has already accelerated 36 sustainability-focused companies across 16 countries. A few of the business initiatives the program has bolstered include the collection of more than 1,000 tons of glass waste in Brazil, a pilot to provide returnable packaging in the United States and a plan to recycle electric vehicle batteries that store renewable electricity in China.
At MHz, we are collaborating with one of our clients right now to raise awareness of their commitment to sustainability. This brand has a long history of eco-consciousness, and we were recently engaged to help give this core company value a greater profile. You may remember in our 'Top Marketing Trends for 2021' article, content marketing was an emerging trend we profiled for its lead-generation potential and incredible ROI. We're still in the early stages of our social and website content marketing calendar with this client but we've already noticed some positive momentum, especially on LinkedIn.
Good news item #3: Google is phasing out third-party cookies
Google has decided to up their privacy game. "People shouldn't have to accept being tracked across the web in order to get the benefits of relevant advertising," said David Temkin, Google's director of product management, ads privacy and trust, in an announcement made earlier this year. "And advertisers don't need to track individual consumers across the web to get the performance benefits of digital advertising."
While some of you may see this as bad news (no more Google display ads!), there are a few layers of silver lining inside this announcement. Looking at the big picture, this means more privacy for all of us as internet users. That's a big deal! If we all take a step back from our role as marketers for a moment, you'll realize it's not healthy from a humanistic perspective to have every little aspect of our internet lives being recorded, analyzed and dissected.
Even better, it provides us with an excellent opportunity to form more organic digital relationships with our customers. Social media already does a great job at nurturing customer engagement. Email marketing, the granddaddy of digital CRM, can do this too. Referring back again to our 'Top Marketing Trends for 2021' article, email marketing was on the list. We couldn't have predicted Google's course-correct at the time, but what we do know is that email marketing is very effective when executed with the right strategy and messaging.
MHz is currently collaborating with several companies on multi-dimensional lifecycle-management email campaigns based on the various milestones customers do and don't make in their purchasing journey. All have been incredibly successful in gaining impressions and strengthening customer loyalty. Whatever the size of your business, email has the potential to take your brand to the next level.
The Takeaway
The glass is always half full; optimism always wins in the end. There are plenty of potential success stories just waiting to be written for brands willing to look ahead with a positive mindset.
Want to get a better understanding of how SEO and SEM can drive business success? We've helped clients experience a 200% increase in website traffic and a 130% increase in organic search volume. Looking for ways to weave sustainability into conversations around your brand? The subject of sustainability is getting bigger and bigger; now's the perfect time. Wondering how to compete once Google stops eating third-party cookies and how to leverage first-party data? We've already helped one of our clients enjoy a 22,000% increase in website sessions, so acting early can generate a significant reward. Let's connect and see how we can turn your brand into one of the good news stories of 2021 and beyond.
Contact MHZ Design to start the conversation about innovative ways of improving your customer engagement strategy for your business.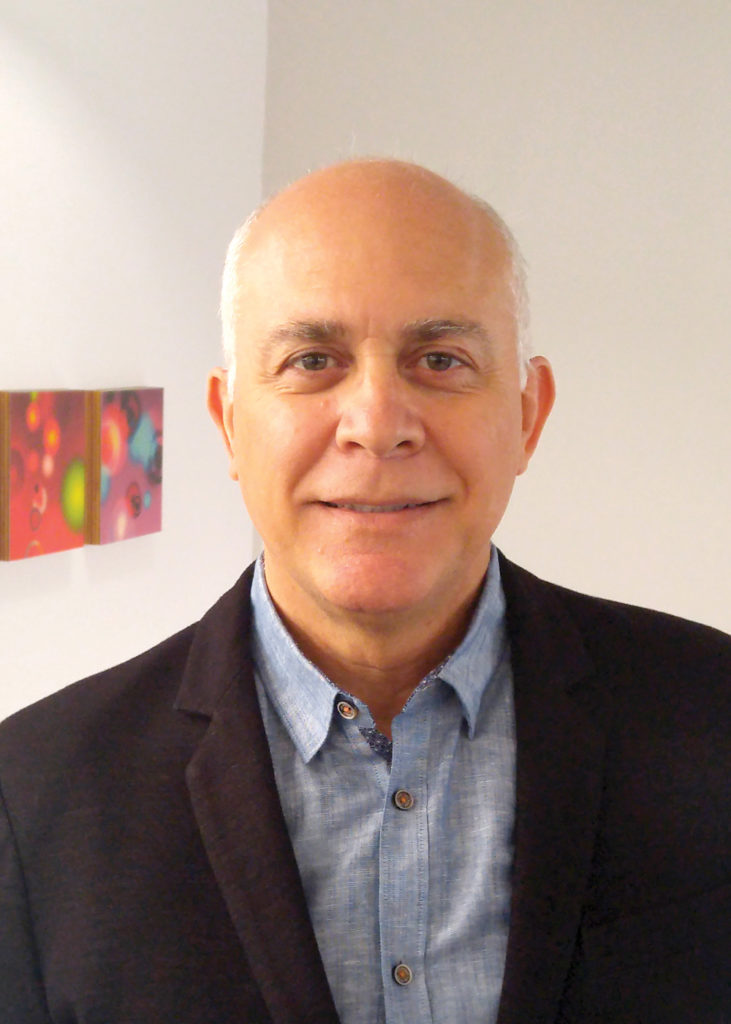 Angelo Perri is the founder and CEO of MHZ Design Communications, a customer engagement agency located in Toronto, Ontario, Canada. Connect on Linkedin.