Open new doors with an ecommerce plan for 2022
In 2020, the COVID-19 global pandemic propelled online shopping to dizzying new heights. By May of that year, ecommerce transactions escalated to $82.5 billion – a 77% increase from 2019; traditionally, it would have taken four to six years to reach that plateau based on past year-over-year increases.
Now two years into the pandemic, consumers have normalized purchasing everyday goods online instead of visiting physical stores for their household items, gifts, electronics, even apparel. It's perhaps fitting that Amazon founder, Jeff Bezos, enjoyed astronomical growth in 2020 and then launched himself into space in 2021.
Given the explosive growth of ecommerce, combined with consumers' familiarity and trust of this dynamic retail platform, it's practically essential for any SMB that can sell their wares online to offer online shopping. COVID-19 may have been the catalyst at the start of this decade, but it's practically assured that new shopping habits are very likely to remain, even once the pandemic dust settles (which it will).
If you don't already have an ecommerce platform and have been considering entering the fray, here are some advantages for you to consider that will hopefully help you kickstart a new business venture. Now's the perfect time to start examining ecommerce strategies so you can get ready for what promises to be another record-breaking Cyber Monday in 2022.
Lower costs Expanding your business online doesn't require a physical storefront or a whole team of customer service personnel, which means lower fixed costs for your business. Marketing costs are also lower; platforms like Google Adwords, Facebook advertising and social media are significantly more cost-effective than traditional offline tactics. You can then pass on these costs savings by charging less for your goods (making them more attractive to prospective purchasers) or simply increasing your margins.
More customers Online shopping transcends geographical boundaries, significantly expanding the number of consumers you're able to reach. Thanks to online shopping, you can sell your products across the country or even across the globe. The internet also exposes you to niche audiences you otherwise would never be able to connect with. You can even market to several niche audiences at once using marketing tactics like social media, forums, blogs, unique landing pages and, of course, Google search results.
Open 24/7/365 When you sell online, you can sell-sell-sell 24/7/365. The light is always on. Imagine waking up after a restful night's sleep to discover a stack of orders needing to be fulfilled. Ecommerce makes it possible, with an automated customer service workflow that ensures the sales process is always working any time, day and night. Advances in chatbot technologies can even allow you to offer effective customer service without lifting a finger.
Grow with the flow When a physical store is successful and needs to scale up, the options are to move to a larger location or open a second one. That's an expensive endeavour! Construction costs, moving costs, additional staff costs… it all adds up quickly. Conversely, if your online store grows the expansion costs are minimal. You'll need more inventory and possibly more storage space, but the costs aren't nearly as onerous.
Priceless customer data An ecommerce business gives you access to a wealth of customer data that is simply not available through traditional channels. When your customers check out, they'll typically enter their name, email address and possibly a phone number and, hopefully, opt-in to receive marketing emails so you continue to engage customers, share special offers and promote your business well into the future. But that's just the tip of the iceberg. Through online shopping, you can also gain invaluable insights into consumer behaviour and demographic data that can help you optimize the consumer journey, market more effectively and accurately, even customize each customer's online experience to their unique purchase behaviours and interests. As every Amazon shopper knows, this means you can use data insights to email potential customers who have abandoned their carts and motivate them to finalize their purchase. You can even use Google retargeting ads to reach out to leads that haven't even purchased yet.
Safer Through the pandemic, we've acquired a new set of shopping habits. We know to limit contacts which includes limiting shopping trips or to simply shop online instead. Online shopping simply answers to today's notion of staying safe and staying well. While the pandemic will hopefully end sometime soon, our reconfigured notion of safety and health will likely persist for years to come. It may take some consumers years and years to feel safe once again in a traditional retail environment. The digital world will always be there for them.
As we touched upon earlier, there are multiple marketing strategies you can employ to promote your ecommerce site. There's social media marketing, content marketing, pay-per-click advertising, Google and Facebook ads… the list goes on. One of the greatest things about digital marketing is that you can track a campaign's effectiveness down to a granular level, learn from your data and recalibrate at will. The optimal mix of digital marketing strategies varies from business to business, the consumers you are trying to reach, your budget and business goals; consult with us to learn what marketing tactics are ideal for your business.
The takeaway
The new year is the perfect time to reassess your business goals. Whatever your product or service, an ecommerce solution exists that can grow your revenue with a relatively minimal investment. Already have an ecommerce site? Why stop at just one! Let's brainstorm together and see how you can add to your existing foundation and access exciting new markets.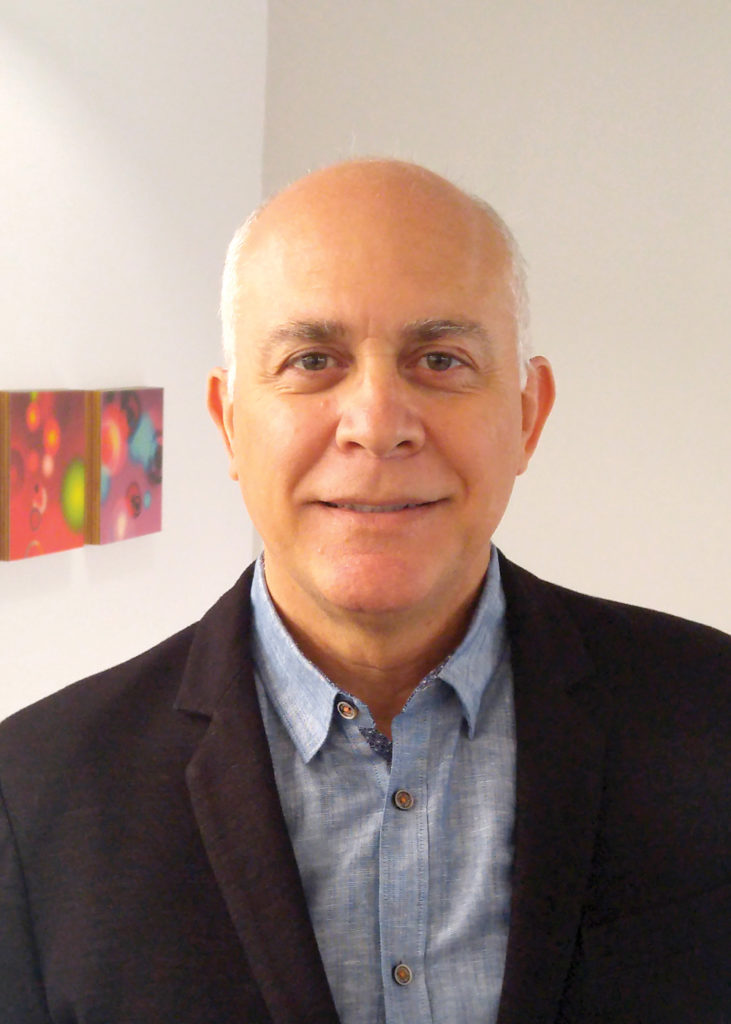 Angelo Perri is the founder and CEO of MHZ Design Communications, a customer engagement agency located in Toronto, Ontario, Canada. Connect on Linkedin.