Let's start planning for an even happier new year
Here in Toronto, the leaves are falling, there's a chilly bite in the air and holiday items are beginning to decorate store shelves; all signs that 2021 is gradually coming to a close. It's undoubtedly been a better year than 2020 and there are signs that as we turn the page to 2022, things will only continue to get better – socially, economically and, most importantly, in safety and health.
Rather than reflect on the year that was, it's time for marketers to start looking ahead. The digital landscape has only grown, solidified and become even more competitive over the past 18 months, which is why it's important to prepare early and focus on your online lead generation strategy as we look ahead towards a bright and prosperous new year.
But before we get into the specifics of this article, let's do a quick 101 on what lead generation is in the digital space.
Lead generation is the process of developing marketing strategies that make your business stand out when potential customers, or leads, are looking online for the solutions your business offers. The goal is to (1) attract new customers and (2) encourage those individuals to take action. This action could take the form of visiting your website after completing a Google search, commenting on a social post, reading a blog post and more. Once this initial interaction has taken place, the goal is to transition the user from a warm lead (mildly interested) to a hot lead (genuinely interested).
7 tried-and-true lead generation strategies to help grow your business
1) Organic search Search Engine Optimization (SEO) has become one of the most important and prolific avenues for lead generation. When a customer enters a search on Google (or Bing, Yahoo, DuckDuckGo…), the intent is for your business' website to appear at the top of the list for the keywords entered. At MHz, our clients have enjoyed tremendous success in ranking at the top of search results organically through a strategic combination of optimized keywords, content, page speed and more. A word of warning on SEO, however: search is among the most highly contested lead generation strategies. If you don't know what you're doing, you could be throwing good money down the drain. Consult with us if you want to learn more about how to rank higher in search results.
2) Landing pages One of the best ways to convert a warm lead into a hot lead is to develop a landing page that encourages users to enter their email address as a condition of qualifying for an offer. This strategy refers back to our SEO suggestion above but is more highly targeted. Instead of encouraging leads to visit your website to learn more about your business, this strategy uses the search result to communicate a targeted offer. This landing page is separate from your business' homepage – call it homepage 1.1 – and features simple, action-based messaging and a registration form the user is required to complete to qualify for the offer. This offer could be as simple as a product discount or a free consultation session, or as rewarding as access to an exclusive webinar or whitepaper.
3) Email marketing Most businesses these days have an email list of potential customers. The question is, are you using your email list to its full potential? Your email database is filled with individuals who have expressed interest in hearing from your business. This is brand engagement gold! While they may have shared their email address in response to an offer that has since expired, you still have an opportunity to communicate new offers, send them value-added content or simply tell them more about your business. This is called lead nurturing and is how you can grow your relationships with your customers over time.Just make sure to follow CASL best practices, which means that each customer has opted in to receive emails, and the emails you send give them the means to opt-out of receiving future emails anytime.
4) Social media marketing Social media has proven time and again that it is an effective lead generation tool, but it requires time, commitment and a creative touch. Keep in mind that no two social media platforms are the same; some businesses will enjoy greater success on Facebook (B2C) while others are better suited for LinkedIn (B2B). Always think about your target audience when developing content and make sure to post regularly. If you're going to do social, do it well. If you don't have the time, wherewithal or content your audience will want to engage with, consider outsourcing your social media activity to MHz so that we can give your social media channels the love they deserve.
5) Blogging/content marketing It doesn't take much to implement a blogging strategy, and the rewards can be exceptional. Whatever business vertical you're in, you likely have thoughts, opinions and insights that can be converted into priceless content. As with each of these lead generation strategies, make sure to keep your target audience in mind with the objective of adding value to their time spent reading and engaging with your blog. And don't forget to include a call-to-action in your blog posts every now and again – the intent in a blogging strategy is to trade your expertise for the lead's business.
6) Online lead prospecting platforms Most of the lead generation strategies listed above are what we call inbound marketing tactics, which involve you publishing content that brings the prospects in to you. There are also a number of B2B development online platforms that make use of outbound marketing to push your brand message out and connect you with businesses that may want to do business with you. Using a strategic mix of inbound and outbound strategies can help your business grow exponentially.
7) Telemarketing Another outbound lead generation option is to hire a telemarketing firm. In the B2B world, telemarketing is far more sophisticated and appreciated than those calls you get from a duct cleaning firm at home. Good telemarketing firms will have a list of reputable leads they can connect with and make a cold call with a pre-developed script that quickly communicates what your business is about, what you offer and why you're better than everyone else.
Whatever lead generation tools you use, make sure you have the internal processes in place to track and manage your leads and have the capacity internally to deliver on your promise. Getting busy sounds like a good problem to have, but it's still a problem. To that end, you might want to consider a CRM platform like Salesforce or HubSpot that can help you organize your leads and automate a sizeable chunk of your digital lead acquisition process.
The takeaway Lead generation should always be top-of-mind for your business. When the calendar flips from one year to the next, this event always represents a symbolic opportunity to do better and be better in the year ahead. Make this year's new business resolutions promises you can keep – and if you can't do it all yourself, contact us today to apply our lead generation expertise and help take some of your new business strategies off your shoulders.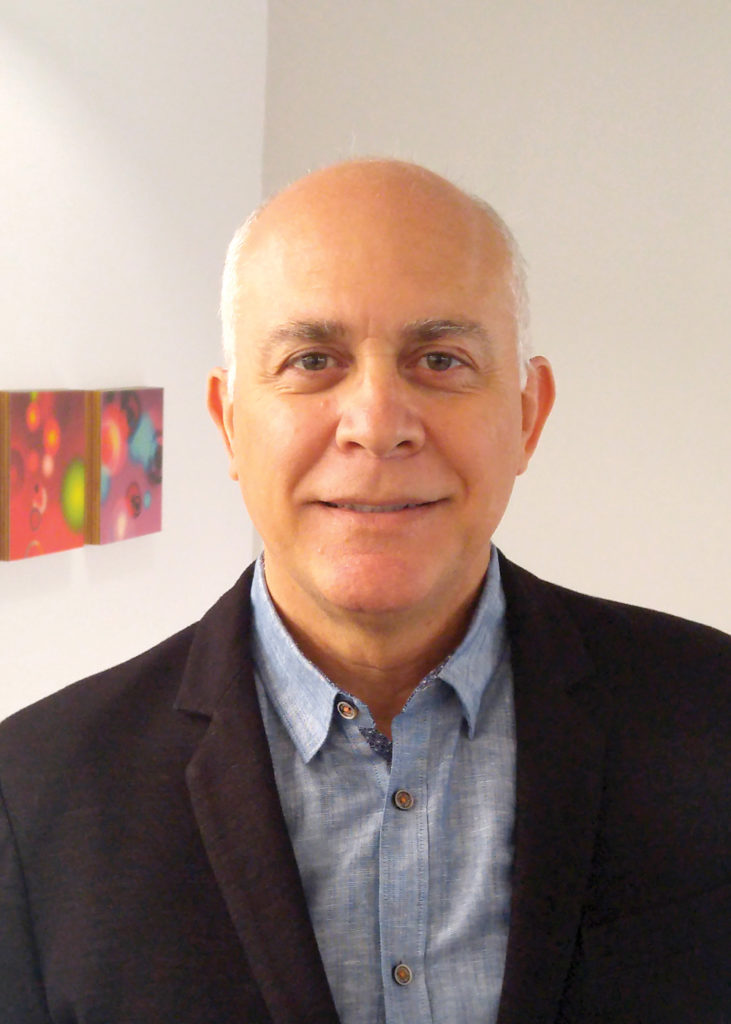 Angelo Perri is the founder and CEO of MHZ Design Communications, a customer engagement agency located in Toronto, Ontario, Canada. Connect on Linkedin.