Good design always wins
In today's digitally driven marketing landscape, it's easy to get lost in the data and analytics instead of concentrating on the big picture – the fact that quality creative should always come first. Ultimately, advertising isn't about where your brand lands on Google's search results, it's about communicating your product or service benefits in a way that engages the consumer, draws them in and builds a one-on-one relationship that lasts a lifetime. Good creative simply sells.
When MHz was founded a virtual generation ago, our studio was rooted in creative design… and still is to this very day. Design is our legacy, it's in our DNA and remains the number-one driver that informs the solutions we develop for our clients daily. Why is good design so important? We won't just give you one reason; we'll give you five.
1) First impressions are lasting impressions It only takes a fraction of a second for a consumer to form a judgment on whether your brand "looks" trustworthy or not. That's all someone needs to develop a "gut feeling" on your offering. This first impression can be formed by a number of factors including colours, font selection, symmetry, the volume of text and more. Good design will always get you over that first hurdle.
2) Outstanding design stands out One consideration we always need to keep in mind is to ensure the brands we work with stand out from the competition. We're in the process of developing a website right now for one of our clients, and one of the key factors that drove our design decisions was to perform a design audit on their key competitors and then do the visual opposite. As important as it is to offer a competitive product or service, your aesthetics need to be a differentiator too.
3) People think with their eyes Beauty may ultimately be on the inside, but what we see on the surface registers first. We all have an "attractiveness bias." When we perceive something as attractive, we instantly form a positive judgment. This bias works on an unconscious level first but quickly rises to the surface.
4) Companionship makes the heart grow stronger Relationships ultimately grow on emotion, and good design keeps that heart thumping for longer. Beyond the first impression, you can create valuable and sustainable customer relationships by building an emotional connection. Good design addresses purchaser values such as quality, reliability and trust. Consumers are also more likely to advocate for your brand, because if you look good, they look good.
5) Simplicity sells Today's design principles are based on the simplicity archetype. What helped Google originally stand out? A clean and organized homepage. What has made Apple one of the most valued brands in the world, at an estimated $260+ billion ? A simple yet sophisticated user experience and an uncluttered visual identity. The irony is, simplicity isn't simple to achieve. It takes a good eye and an exceptional brand strategy to achieve simplicity while standing out.
Consistency, consistency, consistency
Once your brand looks good, the next step is of equal importance – to make sure you have a harmonious brand identity across all your customer touchpoints. A cohesive brand identity requires a consistent look, tone and manner across all communication mediums.
Let's pretend a brand is a real person for a moment: Robert De Niro. It doesn't matter what movie he's in, whether it be a thriller or a romcom, he always has that unmistakable De Niro swagger and demeanour. That's the consistency brands need to achieve; to look and feel the same whether it's a business card, a website, store signage, even on social media. Anything less and you begin to look unprofessional and disorganized.
In the branding universe, McDonald's and their golden arches are as ubiquitous as it gets; how else can toddlers pick out just a fraction of that iconic logo seen from a distance and call out for a Happy Meal when they have little more than a basic vocabulary?
The takeaway
The most important investment you can make in your brand is to establish it on a foundation of good design. This is what will increase your company's value, boost sales and win new customers exponentially. You can't become the next Google or Apple or McDonald's overnight, but you can certainly give yourself a head start when you invest time and effort into developing a brand identity based on sound design principles and align the look, feel and tonality across the various communication channels – both internal and external to the organization.
Contact us today to find out how our creative design services can take your company to a new, simple and sophisticated level. With our creative capabilities ranging from traditional to digital, we can help develop a branding solution that will stand out, and stand the test of time.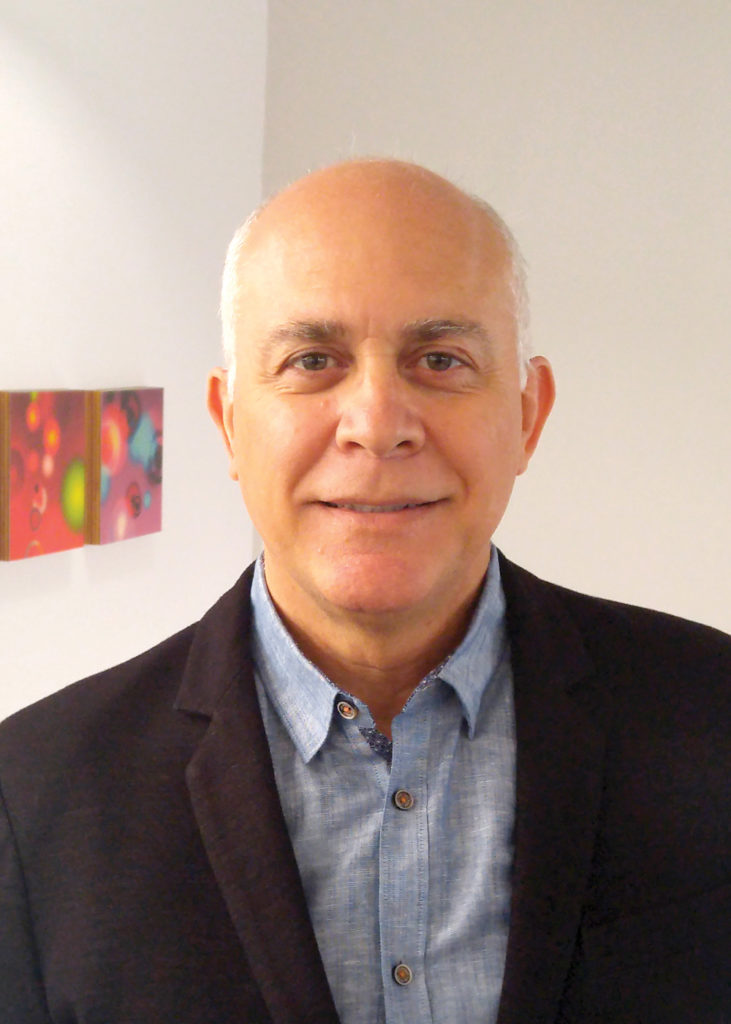 Angelo Perri is the founder and CEO of MHZ Design Communications, a customer engagement agency located in Toronto, Ontario, Canada. Connect on Linkedin.