Creative Thinking to Strengthen Your Customer Engagement Post COVID-19 (Part One)
You have likely been experiencing COVID-19 related challenges – whether through shop closures, changes in customer demand, supply chain issues or logistics. But with every crisis there are opportunities. We've prepared a two-part article to help you rethink your customer engagement and omni-channel strategies for success.
In Part One we will discuss :
demonstrating customer and employee care;
re-defining your customer contact strategy; and
ramping-up e-commerce.
Part Two will focus on:
re-imagining customer experience;
innovating in an agile way; and
re-evaluating digital media options.
For 25 years, MHZ Design has been bringing creative design and technology to customer engagement ideas that help our clients solve business problems. Keep reading to learn about how you can think creatively and enhance your customer engagement in the post-COVID-19 economy.
1. Prioritize Care
Brands cannot afford to be silent. Businesses should show care by reaching out to existing clients, employees and their community. Expressing genuine empathy and support is vital before any attempt at competitive marketing in order to leave a lasting impression and produce long-term rewards.
Community Outreach
Consider how your services could offer a charitable lending hand to your customers during the crisis.
Many companies have begun waiving fees or providing free trials and services. Some have even reallocated spending to charities in need of immediate resources.
Customers will remember the companies that offered charitable aid in times of need. They will return to support companies that demonstrated empathetic social awareness.
Employee Care
Remain transparent with your employees. Many people are having difficulty making ends meet due to the loss of income. Removing the added stress of financial uncertainty will benefit any work performance, especially amid a crisis.
Consider how you can pledge to offer support for your employees through this period of financial hardship. One option could be through salary cuts at the management level to support hourly workers. Another option could involve employers providing staff with new tools, training, and redefining job descriptions.
2) Re-defining customer contact
Overnight, customers' normal patterns have shifted. With shutdowns and shelter-at-home guidelines, digital and eCommerce is where people are spending. Consider how you can implement digital-led experiences in your business. Companies that innovate and demonstrate delivering their products and services safely and effectively during the pandemic will establish a strong advantage.
Introduce new digital options
Companies that convert their customers to digital delivery of their products and services will maintain these relationships after the crisis. Consider value-added services like advice and education (i.e. free webinars on sharing insights and the impact of the virus on their lives, financial portfolios, and business.) Consider free trials for online and app-based programs.
Home delivery is now a necessity rather than a convenience. It isn't just food delivery, but now pharmacies are offering prescription delivery and car dealerships are offering to pick-up and drop off vehicles for repair and maintenance. Even physiotherapists are offering online services.
Businesses are now jockeying for position to capture market share during this demand shift.
Touch-free operation
If part of the customer journey includes a physical channel, then a contactless operation should be considered. Grocery, pharmacy, hardware stores are among the retailers that have evolved to include the installation of plexiglass "sneeze guards", drive-through shopping experiences, and BOPIS (Buy Online & Pick Up In-store) through either curb-side pick-up services or smart locker solutions.
3) Launching an e-store quickly
Most in-person shopping and transactional commerce has drawn to a halt and is moving almost entirely to e-commerce. Businesses that haven't yet established an e-commerce strategy need to build one quickly to strengthen their web presence and in some cases build a new online business.
Building an e-commerce business can be as simple as setting-up e-billing for services that traditionally are conducted in-person (i.e. yoga or fitness classes, professional therapy services, business coaching) that have transitioned to contactless services.
Consider how your business model has or will need to change and how e-commerce enablement will become a necessity post COVID-19.
With a bit of planning and the right team, creating a working e-store will take much less time than you may think.
Lead with practical, informed decision-making to get your e-commerce site running.
Be realistic
Rather than attempting to launch a full-blown solution across all markets, consider a go-to-market plan that includes a limited assortment of products and is available in limited geographies. Then gain traction, scale up and go aggressive.
Assign ownership
Create an agile team that can bring expertise in technology to design the online store, operations to set-up warehousing and support, product to determine the best SKUs from an availability and shipping perspective, and marketing to develop the go-to-market plan and customer decision journey.
Learn, adapt, improve
It's also crucial to utilize key performance indicators early in the stages of building your e-commerce solution. But beyond tracking conversions, focus on:
identifying customer segments;
micro-conversions; and
developing new solutions through trial and error
identifying customer segments;
micro-conversions; and
developing new solutions through trial and error
identifying customer segments;
micro-conversions; and
developing new solutions through trial and error
Analyze pain points and supply and demand bottlenecks to find improvements to the customer experience. As solutions develop, continue scrutinizing these trends to find new ways to innovate the omnichannel retail strategy after the crisis ends.
The Takeaway
The COVID-19 crisis has changed the meaning of customer engagement. Businesses must be innovative to thrive and survive the long-term economic impact.
Customer engagement leaders should take this time to care for their community and use innovative digital strategies to meet their customers at home. Those companies that practice flexibility will be able to sustain customer relationships during and into a post-COVID-19 future.
Contact MHZ Design to start the conversation about innovative ways of improving your customer engagement strategy through creative design thinking and leveraging the ideal technologies for your business.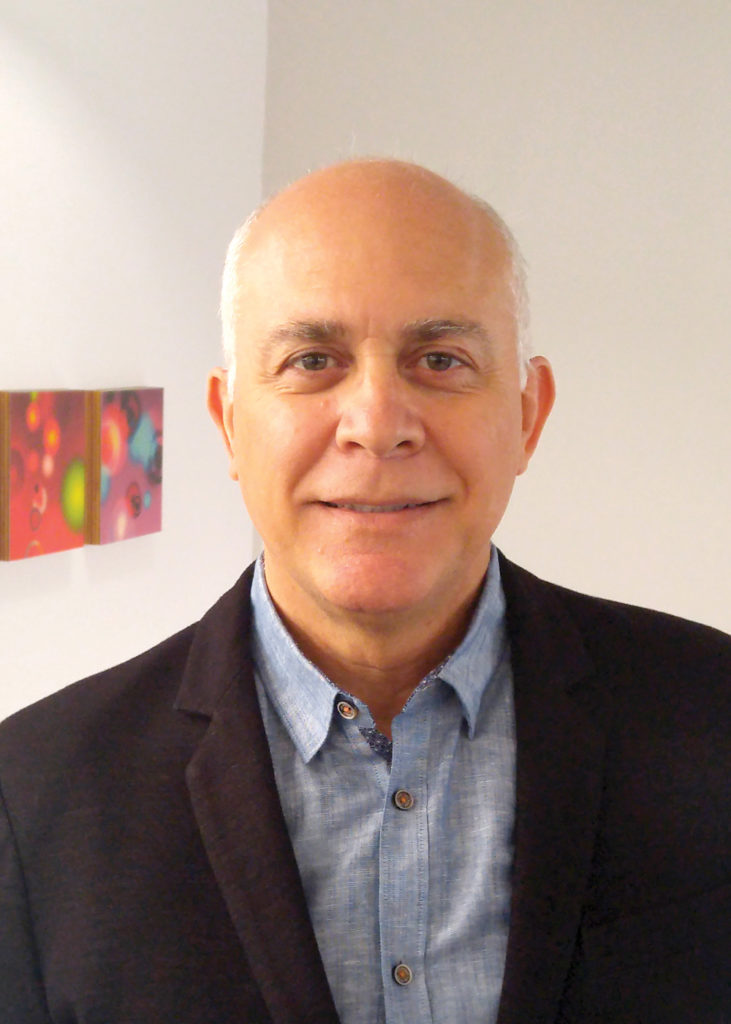 Angelo Perri is the founder and CEO of MHZ Design Communications, a customer engagement agency located in Toronto, Ontario, Canada. Connect on LinkedIn.