The Resilience of Insurance Brokers
No one could have predicted the bold and dramatic changes insurance brokers have had to make during COVID-19. As we approach what is hopefully the tail end of the crisis, I have no doubt in my mind that insurance brokers will continue to build on their successes. Or will they drift back into old "can't do it" practices?
While it is impossible to know exactly what consequences will occur going forward, the reality is that insurance brokers are resilient. With a little ingenuity and a lot of grit, they have overcome mountainous challenges from the client-side, carrier-side and back-office technology-side. They have evolved for the better…so how can they keep the momentum going?
Impact on Commercial and Personal Insurance
Let's take a cursory look at the impacts insurance brokers may have already seen or might expect to see in the coming months:
Commercial Insurance:
Decreased coverage on existing policies
Increased liability allegations
Less business insurance opportunities
Personal Insurance:
More price conscious customers
Fewer automobile purchases
Increased use of personal vehicles to avoid public transportation and ride sharing
Increased use of personal vehicles for commercial use
Increased travel insurance claims
Less travel insurance opportunities
Health & Benefit coverage will likely decrease
Life insurance applications will likely become more stringent
Marketing Solutions
Insurance brokers will need to address the immediate challenges that have arisen from the pandemic as well as prepare to adapt their teams and processes to the economic landscape following the crisis. Below, I have outlined some initial marketing strategies that an insurance broker can adopt …if they haven't done so already.
1. Develop a near-term marketing strategy
Insurance brokers should consider a shift of their marketing spending from acquisition to retention campaigns. Acquisition marketing during a depressed economic cycle is important for brand awareness but you should be mindful that conversion will be marginal. As we come out of this, staying top of mind with prospects becomes more critical.
During economic downturns, the ROI for retaining customers outweighs customer acquisition spending. Here are some ideas regarding customer retention strategies:
Increase the number of times you connect with your customer. Look to update your customer onboarding via personalized email, promote cross-sell (bundling) messages, pre-empt customer churn with policy renewal reminders, and recognize customer loyalty with 'thank-you' campaigns and random acts of kindness messages. Did you know that customers are more likely to recommend your company the more they hear from you? A recent EY Insurance sector report suggests that engaging with your customer over seven times a year is best-practice. The goal is to minimize customer churn and maximize revenue.
Get creative with your messaging. Be compassionate and display empathy in your customer interactions today and your customers will reward you tomorrow.
Now is the time to find new channels to reach your customer. Have you thought of partnering with a food delivery service?
Let's not forget about the use of metrics. Use social media, surveys and Net Promoter Score (NPS) to gauge and align the tone of your messaging to address consumer sentiment.
A few other thoughts to consider:
Get to know your audience better with geo-targeted online research to refine your marketing outreach message.
Rethink your Unique Selling Proposition (USP). Now is also the time to think differently on ways to get ahead of the curve and navigate through it.
Consider sponsorship in virtual events as one of your contactless marketing initiatives.
Omnichannel marketing is a paradigm shift in the mindset of any organization. Begin with customer journey mapping, identify opportunities and craft a future-ready customer experience.
2. Accelerate digital-channel adoption
Now more than ever, insurance brokers need to begin to shift their manual processes and face-to-face business to online channels. Your customers are becoming more comfortable with virtual meetings, video chatting, AI powered chatbots, and online transactions that were previously in-person activities. Explore AI-powered solutions to support your business from simply gathering geographic insights to improving operational efficiency. Brokers should lean on partner carriers for support by requesting white-labeled digital interfaces that will enable online sales by agents. If carriers haven't already provided webinars and training on how to navigate the "new normal", then ask for it.
Policy holders might be more willing to go paperless and move online creating a need for broker apps that encourage contactless document storage and frictionless management. Customers should have options for online digital payments, form submissions, and claims processing. This opportunity can represent a tipping point for your customer engagement strategy. Start troubleshooting your digital channels early so you are better equipped to fully meet your customers' insurance needs and adapt to those needs as they change.
3. Build remote-working models
It will be important for brokers to maintain oversight and collaboration in remote-working environments. Consider a customer-facing branded experience. Include a company logo, tag line or template that can be used during virtual meetings with customers. Launch remote team huddles via video conference to ensure teams are productive despite logistical challenges. It is important to prioritize employee morale together with physical and mental health during these times and beyond if remote-working becomes the new normal. Consider virtual water-cooler conversations, virtual coffee-breaks, or fun and interactive training sessions and competitions.
The Takeaway
It is a wake-up call for insurance brokers and carriers to rethink their operating model and build a more efficient customer ecosystem. Insurance brokers can keep the momentum going by pivoting their marketing efforts and creating stronger connections with their customers. For over ten years, MHz has been helping insurance brokers create opportunities to better connect with their customers and drive bottom line results. We bring expertise in innovation and provide turnkey marketing solutions. This includes any combination of branding, strategy and customer journey mapping to performance built and designed websites, BMS integrations and online marketing tactics with analytics.
Contact MHZ Design to start the conversation about innovative ways of improving your customer engagement strategy for your business.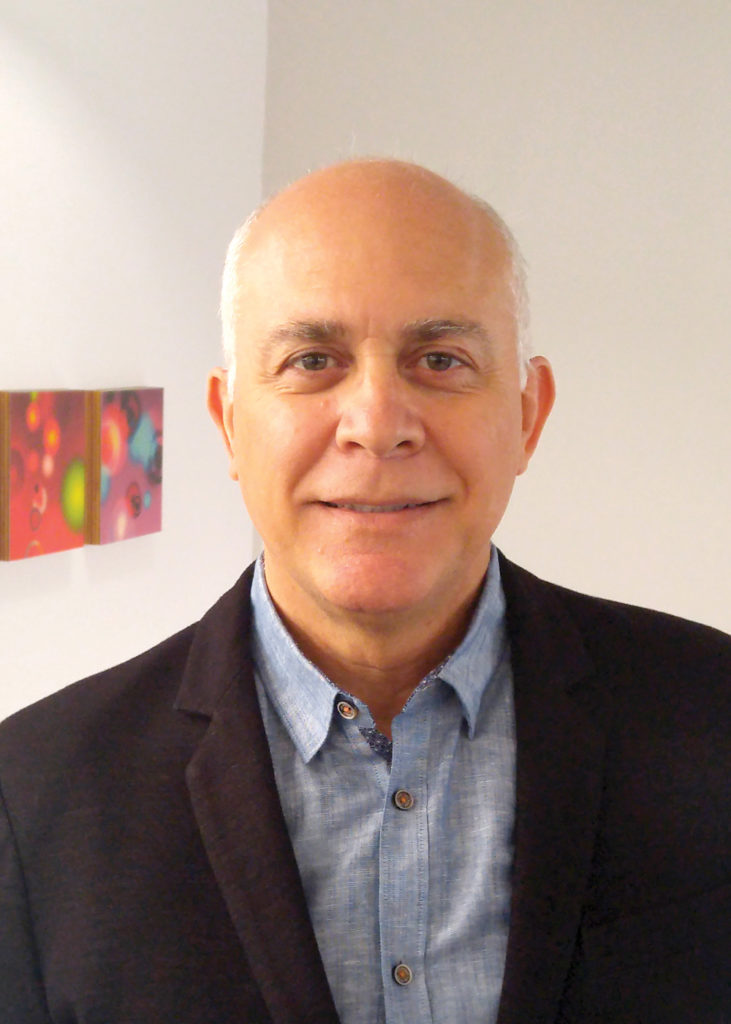 Angelo Perri is the founder and CEO of MHZ Design Communications, a customer engagement agency located in Toronto, Ontario, Canada. Connect on Linkedin.