Google wants you to have your cake and E-A-T it, too
There's a lot more to Google search engine optimization (SEO) than simply using the top keywords. As we all know, site speed and page speed are important. A user-friendly and mobile-friendly design matters, too. Content is king, especially a regular churn of unique and value-added content. As we discussed in our previous MHz Insights post, getting quality Google reviews is also important. But there's another SEO best practice that hasn't been absorbed into the collective conscious as much as the strategies listed above – a term commonly referred to as Google E-A-T.
The initials E-A-T stand for Expertise, Authority and Trustworthiness, and it's another way Google's increasingly intelligent web crawlers assess whether your content offers genuine value to your readers. While EAT is technically not a ranking algorithm, given that you and all your competitors are doing everything you can to climb up the Google leaderboard, incorporating EAT into your SEO strategy can still pay huge dividends in earning you increased traffic.
The genesis of EAT stems from another acronym called YMYL, which stands for Your Money or Your Life. YMYL especially applies to websites that cater to users' happiness, health or wealth and Google is remarkably invested in ensuring they don't serve up links to pages that provide poor, incorrect or potentially fraudulent advice that could negatively affect an individual's well-being. The more ways you can demonstrate to Google that you're also invested in your audience's well-being by providing a high level of expertise, authority and trustworthiness, the better you'll look to Google's crawlers.
Let's take a closer look at what exactly Google understands as E-A-T.
Expertise
An expert is known as someone who is very knowledgeable or skillful in a particular area. The secret to delivering on the 'E' is to produce the educated and informative content your prospective audience is searching for, and make it engaging. The content should be keyword-driven to answer the search intent, while also being usable and relevant. The ideal balance is to be informative while keeping it simple. Unless you're addressing a unique niche market, it's also a good idea not to use too much jargon or get overly technical.
Authority
Authority is all about having a good reputation, especially among your industry peers such as other experts and influencers. If your website is the go-to source for information on a particular topic, you're more than simply an expert – you have authority. Qualities that Google's rating system uses when assessing authority include whether your website is linked from other relevant and authoritative websites, whether your company or staff are mentioned on news websites or other authoritative websites, if your content is widely shared genuinely and consistently across social media, and if your brand name is continuously searched on Google as an authority destination.
Trustworthiness
Trustworthiness is all about the legitimacy, transparency and accuracy of your website's content. A number of things impact your perceived trustworthiness: whether your content is deemed to be high quality, factually accurate and supported by expert consensus (when such consensus exists); whether your content cites sources when relevant; whether you display sufficient contact information (especially if you're running an online store); and whether you state who is responsible for the content on your site. Google reviews is also an important indicator of trustworthiness; the higher your star rating and the greater the number of positive reviews, the more trustworthy your brand is perceived by Google. Refer to our previous post to learn more about the Who/What/Where/When/Why/How of this important trustworthiness factor plus a handful of Google review campaign ideas, or contact us now to brainstorm the strategies ideally suited to your business.
Ideas to improve Google EAT SEO
There are a number of ways to improve your Google EAT-ability, and it basically comes down to the quality of the content on your site. Here are a few of our suggestions:
Keep content fresh
Google loves fresh content and a continuous content churn. One of the reasons why is that the content needs to be relevant and if you only have outdated content related to a certain search query, you'll rarely rank high on any search engine. That's why you should regularly review your content to keep it fresh and ensure it's up to date.
Leverage your network
When we talk about generating regular content, people tend to think about blogs but there are other strategies, too. If you're a B2B and you've just completed a transaction the world needs to know about, create a case study. Don't let Google do all the lifting on client/customer reviews; showcase hero testimonials right on your website. Add logos of all your respected clients and partners. These are all considered forms of content that increase trustworthiness.
Be specific
The more topical your content, the better. Rather than trying to cover off every single facet of a general topic, dive down into a particular area and focus on creating rich content around that subject. This approach will showcase your brand at having greater expertise in a particular area, plus you won't be competing against "one size fits all" brands that tend to have a greater general web presence… and deeper pockets.
The takeaway
Following the Google EAT framework is simply good business. Expertise, authority and trustworthiness are all qualities that customers are Googling for anyway when they're doing online research, looking to buy a product or searching for the ideal partner to complement their business.
While expertise, authority and trustworthiness can't be built overnight, a continuous focus on boosting your business' EAT is instrumental in growing your brand's online presence naturally and organically. Let's get started on boosting your brand's EAT-ability today.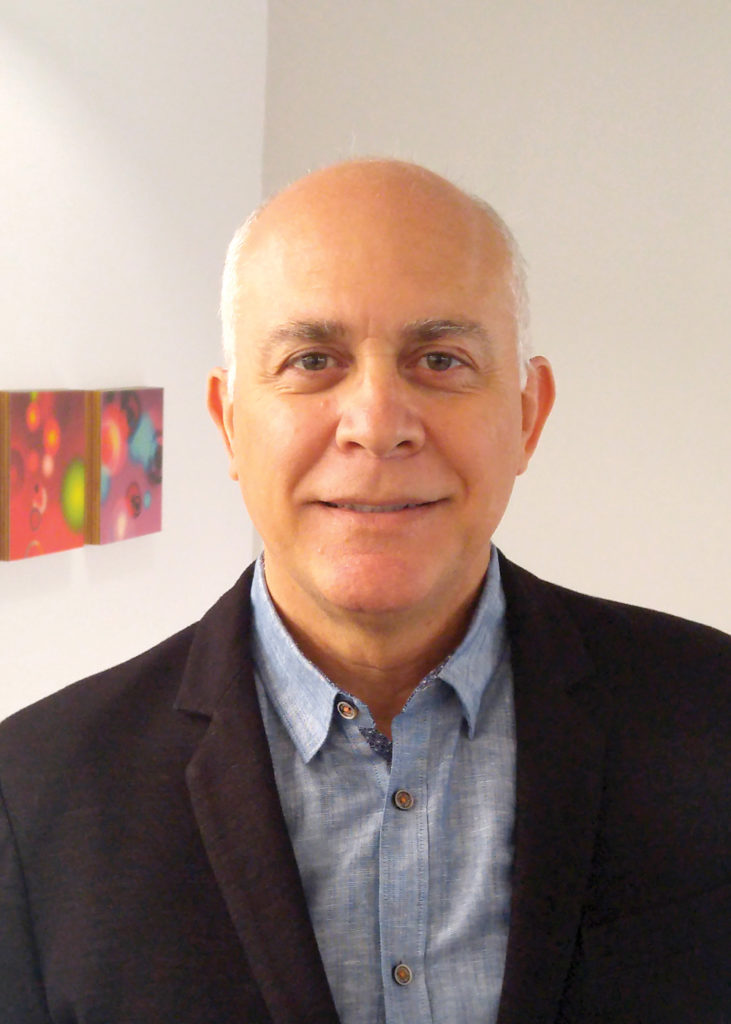 Angelo Perri is the founder and CEO of MHZ Design Communications, a customer engagement agency located in Toronto, Ontario, Canada. Connect on Linkedin.